Marie D. Jones is a best-selling author of non-fiction and fiction, and a screenwriter/producer with her own company, Where's Lucy? Productions. She has appeared on television and on radio all over the world, and has hundreds of credits writing for magazines, guest blogs, reviews, short stories, online articles and gift books. She has lectured widely on the paranormal, unknown anomalies, cutting edge science, metaphysics and human consciousness. For longer bio, click here.
Links to check out!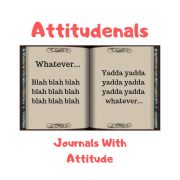 Check out Marie's line of ATTITUDENALS – JOURNALS WITH ATTITUDE.
After receiving over ten five star reviews on Inkitt and other sites, I wanted to release THE SHAPESHIFTER STONE on Kindle. I'll put out a print version later this year! It's one of my favorite novels and I am excited to share it with more readers!
http://www.mariedjones.com/wordpress/wp-content/uploads/2017/08/654.png
0
0
admin
http://www.mariedjones.com/wordpress/wp-content/uploads/2017/08/654.png
admin
2020-10-20 22:47:14
2020-10-20 22:47:14
Now on Kindle