Marie D. Jones is a best-selling author of non-fiction and fiction, and a screenwriter/producer with her own company, Where's Lucy? Productions. She has appeared on television and on radio all over the world, and has hundreds of credits writing for magazines, guest blogs, reviews, short stories, online articles and gift books. She has lectured widely on the paranormal, unknown anomalies, cutting edge science, metaphysics and human consciousness. For longer bio, click here.
Links to check out!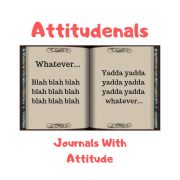 Check out Marie's line of ATTITUDENALS – JOURNALS WITH ATTITUDE.
From Crappy 2 Happy on TeeSpring
Happy holidays and very merry New Year to all! My next book, NATURAL HEALTH: YOUR COMPLETE GUIDE TO NATURAL REMEDIES AND MINDFUL WELL-BEING" is available for pre-order. Check it out here. It officially releases May of 2022. Thank you for your ongoing support and friendship!
http://www.mariedjones.com/wordpress/wp-content/uploads/2017/08/654.png
0
0
admin
http://www.mariedjones.com/wordpress/wp-content/uploads/2017/08/654.png
admin
2021-12-22 13:30:11
2021-12-22 13:30:11
Happy Holidays