Marie D. Jones is a best-selling author of non-fiction and fiction, and a screenwriter/producer with her own company, Where's Lucy? Productions. She has appeared on television and on radio all over the world, and has hundreds of credits writing for magazines, guest blogs, reviews, short stories, online articles and gift books. She has lectured widely on the paranormal, unknown anomalies, cutting edge science, metaphysics and human consciousness. For longer bio, click here.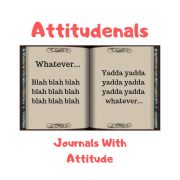 Check out Marie's line of ATTITUDENALS – JOURNALS WITH ATTITUDE.
Visit my FROM CRAPPY 2 HAPPY product page on Teespring for fun gift ideas!!!
KINGS BOULEVARD, the short satire on equality in Hollywood I wrote and co-produced for director Neil Payne of RockChalk Pictures, had a huge festival run and is now up on YouTube for anyone to view! Here is the link: King's Boulevard Short Film
http://www.mariedjones.com/wordpress/wp-content/uploads/2017/08/654.png
0
0
admin
http://www.mariedjones.com/wordpress/wp-content/uploads/2017/08/654.png
admin
2021-06-02 00:12:45
2021-06-02 00:12:45
King's Boulevard Short Film