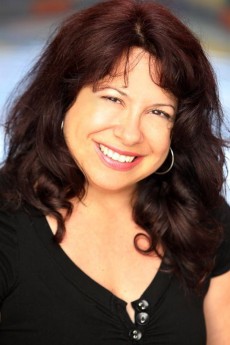 "Marie Jones has joined the list of forward-thinking individuals who are taking us to the next level in both science and our understanding of the universe and our place in it."
–Jim Marrs, author of New York Times Bestseller "Alien Agenda"
Marie is a best-selling author, screenwriter, researcher, radio personality and public speaker. She is the author of "2013: END OF DAYS OR A NEW BEGINNING- ENVISIONING THE WORLD AFTER THE EVENTS OF 2012," "PSIENCE – HOW NEW DISCOVERIES IN QUANTUM PHYSICS AND NEW SCIENCE MAY EXPLAIN THE EXISTENCE OF PARANORMAL PHENOMENA, "LOOKING FOR GOD IN ALL THE WRONG PLACES," and "DESTINY VS. CHOICE: THE SCIENTIFIC AND SPIRITUAL EVIDENCE BEHIND FATE AND FREE WILL."
She co-authored, "SUPERVOLCANO: THE CATASTROPHIC EVENT THAT CHANGED THE COURSE OF HUMAN HISTORY" written with her father, geophysicist Dr. John M. Savino, and "11:11- THE TIME PROMPT PHENOMENON- THE MEANING BEHIND MYSTERIOUS SIGNS, SEQUENCES AND SYNCHRONICITIES," "THE RESONANCE KEY: EXPLORING THE LINKS BETWEEN VIBRATION, CONSCIOUSNESS AND THE ZERO POINT GRID," "THE DEJA VU ENIGMA: A JOURNEY THROUGH THE ANOMALIES OF MIND, MEMORY AND TIME," and "THE TRINITY SECRET: THE POWER OF THREE AND THE CODE OF CREATION" with Larry Flaxman, her co-author and business partner of 8 years. In 2013, they released "THIS BOOK IS FROM THE FUTURE: A JOURNEY THROUGH PORTALS, RELATIVITY, WORMHOLES AND OTHER ADVENTURES IN TIME TRAVEL." 2014 releases include, "THE GRID: EXPLORING THE HIDDEN INFRASTRUCTURE OF REALITY," and "VIRAL MYTHOLOGY: HOW THE TRUTH OF THE ANCIENTS WAS ENCODED AND PASSED DOWN THROUGH ART, LEGEND AND ARCHITECTURE." Marie and Larry's latest book is "MIND WARS: A HISTORY OF MIND CONTROL, SURVEILLANCE AND SOCIAL ENGINEERING." Marie and Larry are repped by Lisa Hagan of Paraview Literary Agency for non-fiction.
Marie ventured back into fiction with the release in July of 2014 of a middle grade "spy sci fi" series called "EKHO: EVIL KID HUNTING ORGANIZATION," written with her son, Max and based on his real-life spy group that he formed when he was bullied in grade school. The series focuses on the effects of bullying, one kid's clever way of fighting back, and how we all just want to find our tribe in life and bloom where we are planted…with an extra added sci fi touch! Marie's YA paranormal series, "FREAK" will be released in 2015 and is already being looked at by motion picture companies. She also has other novel series in development, including "BLACK MARIAH" and "GRIDWALKERS," and is repped for fiction and film by Italia Gandolfo of Gandolfo-Helin Literary Management.
Marie is also a screenwriter currently developing "AURORA," a science fiction feature film with Bruce Lucas Productions. She is also the author and co-author of over 100 inspirational books for PIL/New Seasons, as well as hundreds of articles, essays and stories in magazines, online ezines, newspapers and anthologies, including five Chicken Soup for the Soul books. She is a regular contributor to Intrepid Magazine, New Dawn Magazine, FATE, Paranoia Magazine, Atlantis Rising, and Phenomena Magazine.
Marie spent over fifteen years as a field investigator for the Mutual UFO Network in Los Angeles and San Diego. She currently serves as Director of Special Projects to ARPAST, the Arkansas Paranormal and Anomalous Studies Team. She is also highly active in local and regional disaster preparedness, and is a trained CERT member (Community Emergency Response Team). She is an amateur radio operator, her call sign is KI6YES. In her spare time, she does 5ks, 10ks and half marathons, and she is an avid horse racing enthusiast.
She recently appeared on the History Channel's "Ancient Aliens" and "Nostradamus Effect" series and "30 Odd Minutes" television with Jeff Belanger, and served as the UFO consultant for the hit 2009 motion picture "The Fourth Kind" with Milla Jovovich and Will Patton. She has been interviewed for dozens of indie documentaries, magazines, newspapers and websites, and has appeared on over a thousand radio shows all over the world, including Coast to Coast AM, The Shirley MacLaine Show, The Jeff Rense Show, X Zone Radio, NRP, KPBS Radio, The Conspiracy Show, Beyond Reality with the Ghost Hunters, Dick Sutphen's Metaphysical Radio, Just Energy, TAPS Family Radio, Binnall of America, The Jeff Rense Show, and Paranormal Podcast.
Marie is a highly regarded and popular speaker on science, metaphysics, consciousness and the paranormal and has appeared at major conferences and events. She has also lectured to local and regional meet-up groups, networking organizations and libraries, bookstores and author events.
She currently resides in sunny Northern San Diego County, California.
"As a producer-director working on a number of projects with her, I could not be luckier than to have the pleasure of working with such a multi-talented author, screenwriter and storyteller as I am with Marie. Whether it be for publication, TV or film she is one of the most creative, articulate and complete writers I have worked with. In collaborations with her she has that special ability to take ideas and notes and seamlessly incorporate them into the story, enthusiastically enhancing it and doing it all with an attitude of excitement and wonderment and with smile on her face. Marie is hard working, passionate and always the consummate professional. I plan on and look forward to working on more projects with Marie in the future."
– Bruce Lucas, Director/Producer
Bruce Lucas Films
bruce@brucelucasfilms.com
www.brucelucasfilms.com
A division of Bruce Lucas Productions Inc., NYC
"Marie D. Jones is an absolute delight to work with. I have enjoyed representing her since 2004, she has a wealth of ideas and is the best researcher that I know. She's like a dog with a bone! When she finds something of interest, there is no holding her back."
– Lisa Hagan President, Paraview Literary Agency.
"As a producer, I have worked with many, many writers over the years, and I recently had the pleasure of being introduced to Marie by her book agent, a long time associate and friend, Lisa Hagan. Marie is simply put…"gifted". She started out as a best-selling author of cutting edge science and she is a natural born storyteller in every medium she touches – books, TV pilots, feature scripts- Moreover, she is a terrific collaborator — when you give her a note, she comes back and always makes the material better without ever losing sight of her voice, vision or backbone. A gifted writer and a lovely human being — a winning combination — I recommend her highly!"
– Wendy Kram, Principal and Founder L.A. FOR HIRE, Inc. Producer "Mad Money", "Sally Hemings: An American Scandal."
"As an author, Marie expresses and expounds in beautifully plain language the stuffs that lock most minds in infinite finiteness. She is one of us, yet so unequivocally gifted with the ability to articulate that which she explores. Marie is pure spirituality infused with logic, coated in the hard patina of Science."
– Scotty Roberts, Author, Radio Show Host, Editor – Intrepid Magazine